Ed Caligaris and his family, originally from Babinda, set up the family practice E J Caligaris and Associates in Cairns, in September 1980. 
Currently, the practice is known as Caligaris Accounting Pty Ltd.
At first Ed's wife, Jacqui, worked alongside him, and approximately a decade later Ian (their eldest son) joined the family business followed by Marcia (their daughter). The interest in the finance industry was not lost on their younger son Glenn either, who mitigates disputes with insolvencies in a well-known law firm in Brisbane.
Caligaris Accounting Pty Ltd has been at the same location, an office in the Calanna building along the Bruce Highway, ever since their arrival to Cairns.
The firm services clients Australia wide, with business conducted via postal mail or electronically, on-line. However, most of the practice's face-to face customers reside in Far North Queensland, particularly the Cairns, Babinda and Port Douglas regions, many of whom are long standing, loyal customers.
Director - Accountant - FCPA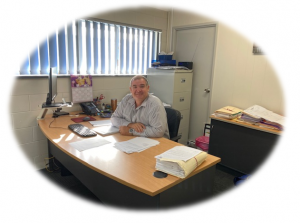 Director - Accountant - FCPA